Social Media (and Shakespeare) in the Classroom
12 December 2013
This Learning Snack focuses on the use of social media use in classroom.
Dr. Bastian Pelka (University of Dortmund) will explain in his webinar why social media are important and why they should be integrated in education. He will also give some inspiring examples for actual classroom teaching with social media.

For starters
A short introduction to the topic:
More information: www.learn2teach.eu

Main course - Webinar recording
The webinar took place on Wednesday 12 December 2013. You can watch here the webinar recording and presentation.
RECORDING

PRESENTATION

More information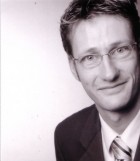 Dr. Bastian Pelka is co-ordinator at Sozialforschungsstelle Dortmund, a Central Scientific Institute of Technische Universität Dortmund, Germany. His research topics are social media, eInclusion, school-labour market transition and social innovation.
He is co-ordinator of the LLP funded project "Learn to teach by social web" (L2T), which is developing a vocational training module for teachers who want to use social media in their classroom teaching.